Sewage Backup Cleanup Rancho Cucamonga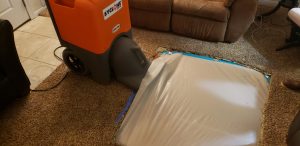 Home and business owners can easily take their building's sewer lines for granted. When you run the garbage disposal or flush the toilet, the waste and water disappears down the drain, never to be seen again. But sadly, this isn't always the case. A flooded bathroom or sewage backup can not only cause an unsightly mess, but a myriad of health problems. If you're in need of sewage cleanup, it's a job best left to the professionals. Thankfully, 911 Restoration of Rancho Cucamonga can safely and swiftly tackle this disgusting endeavor. With a 45-minute response time and 24/7/365 availability, we're the sewage cleanup experts.
Swift, Safe, and Secure Sewage Cleanup Services
Today's sewer systems help to provide clean water. But that doesn't mean you can be exposed to raw sewage. The most common sewage exposure experiences occur because of:
A flooded bathroom – A clogged toilet can overflow and flood your bathroom, leaving waste water in your home.
A septic tank backup – Septic tank waste includes solid waste, organic waste, and waste water. If your septic tank overflows, it can lead to a variety of health risks.
Backed-up floor drains – During a severe storm, your sewer can become overwhelmed and might backup. This can lead to flooding in your basement and yard.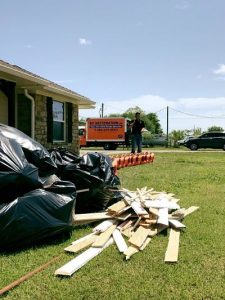 If you have experienced a sewage backup, it's imperative to call 911 Restoration immediately. Sewage water contains bacteria and can lead to many health complications, including:
Campylobacteriosis – This disease will lead abdominal pain, vomiting, and a fever.
E. coli – Fecal-contaminated water can expose you to this bacteria, resulting in nausea and vomiting.
Gastroenteritis – Also known as a stomach flu, this disease can cause severe fevers, vomiting, and cramping.
Hepatitis A – This liver virus can cause symptoms such as jaundice, fever, loss of appetite, and nausea.
If your home or commercial property has been flooded with sewage, also called "black water," it's critical to call in the experts. 911 Restoration is a licensed, bonded, and insured sewage cleanup services company that is equipped with the right equipment and expertise to safely and securely deal with black water. It's vital to never try and handle the job yourself. You may be exposed to deadly bacteria and end up in the ER. Always call in the experts.
We offer the following sewage cleanup services:
Odor control
Raw sewage sanitization
Burst pipe emergencies
Overflowing toilet remediation
Black water cleanup services
Decontamination
And more!
Water Damage Restoration with a Caring Touch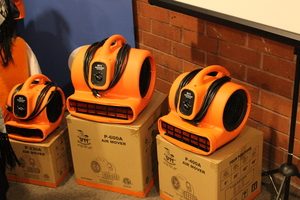 If your commercial or residential property has experienced a sewage backup or is in need of water damage restoration, contact 911 Restoration of Rancho Cucamonga right away. We'll be at your doorstep within just 45 minutes of your initial phone call and always offer a free visual inspection for property owners only when we first arrive.
Timing is everything when water damage strikes. Even if the water isn't contaminated, it can have devastating consequences on your property. Within just hours, unsightly stains and foul odors can appear. And within mere days, mold can start to grow and thrive.
Seeing your building flooded can be a fearful and stressful time and can often leave you angry. You may think, Why did this happen to me? This is why 911 Restoration is here to lend the support you need. Our "fresh start" approach enables us to keep an optimistic view during these harrowing experiences and help show our customers the silver lining of the situation. Not only can we return your property back to its original state, but we can even offer you a chance at a fresh start and new beginning.
Some other benefits of working with us include:
Testing and evaluating structural damage caused by water
Complete home and business restoration
Total drying and dehumidifying
A free insurance consultation
And much more!
If your home or office building needs water damage restoration services, contact 911 Restoration right away. We'll be at your location within just 45 minutes and can tackle any sized water problem immediately. From a clogged toilet to a basement flooding, we're here for you when times get tough.
Serving the communities of Rancho Cucamonga, Upland, Fontana and surrounding area.