Commercial Water Damage Restoration in Rancho Cucamonga
Owning an office building, apartment complex, or retail hub comes with a lot of responsibility. Though it can be a lucrative business, commercial property owners need to be aware of the dangers that can strike their investment at any time. Water damage from a burst pipe or ceiling leak can lead to exponential damage. Smoke damage from a fire can be even worse, leading to the discoloration of interior furnishings and even health problems. This is why it's imperative to call in the experts when a commercial restoration job is needed. 911 Restoration of Rancho Cucamonga offers localized services with nationwide support. We only recruit the best experts in the industry and utilize time-tested techniques to swiftly get your commercial property back to normal. With a 45-minute response time and 24/7/365 availability, we're the team to call when your business has been the victim of flooding or flames.
Commercial Restoration Services with a Caring Touch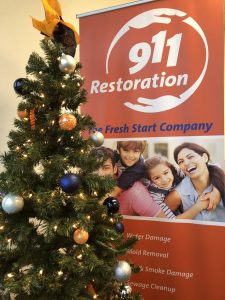 911 Restoration is a licensed, bonded, and insured company that will get to work right away on all of your commercial restoration needs. We're not just in the commercial restoration business, we're in the business of serving people in their time of need. Our customers are always at the center of our attention during a disaster. No matter how big or small the scope of the job is, we'll offer commercial restoration services with a caring touch.
Your business is not just an investment, it's your baby. We understand just how much time, money, and effort you put into getting your commercial property up and running. This is why we offer speedy and sympathetic commercial restoration services around the clock. Our Rancho Cucamonga crew is equipped with the knowledge and equipment to safely and swiftly handle the job, and get your business back to normal again in no time.
We approach every commercial restoration project we do with a "fresh start" attitude. This optimism helps us to help you in your time of need. Seeing your business underwater or consumed by smoke damage and flames is significantly hard, and can invoke feelings of fear, stress, and anger. 911 Restoration is here to get your business, and your life, back on track.
We recently helped a local store owner in San Bernardino County. Her commercial property had suffered from severe water damage. Not only were we able to completely dry and dehumidify every inch of her building, but our sympathy and support helped her to see the silver lining of this dire situation. We were able to completely restore her properly and help her enter a brand new beginning to her life.
Other benefits of working with 911 Restoration of Rancho Cucamonga include:
A free visual inspection for property owners only
Total water extraction
Leak repair and leak detection
Burst pipe emergency repair
A free insurance consultation
Complete commercial property restoration
And much more!
Water Damage Restoration Services in Rancho Cucamonga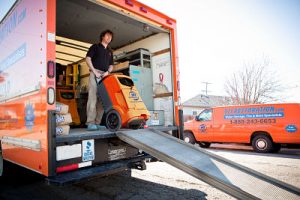 Whether it's from basement flooding or a severe storm, water damage will quickly take its toll on your commercial property. Time is of the essence when water damage strikes, and it's important to know a commercial restoration company that can get to work promptly.
911 Restoration of Rancho Cucamonga is just that company. We've helped thousands of commercial property owners nationwide get back up on their feet again. Our crew is made up of only the best professionals in the industry, providing you with the peace of mind you need during this harrowing experience.
It is vital to call us as soon as possible after flooding occurs. Water can quickly start destroying your commercial property within hours. Within only a few days' time, mold can start to grow. The presence of fungi in your business can present new issues, including health concerns for yourself, your employees, and your customers.
It's critical to call a team of professionals right away. 911 Restoration is available 24/7/365 to help you. Day or night, we'll be at your door within 45 minutes of your initial phone call. This speedy arrival time enables us to get to work right away to repair and revive your commercial property.
If you have been the victim of flooding and water damage, do not hesitate to contact us. Call 911 Restoration of Rancho Cucamonga today!
Serving the communities of Rancho Cucamonga, Upland, Fontana and surrounding area.